Oh, social media managers and agencies. We've heard your pleas to be able to add team members to your account and our new feature is finally here!
Introducing Teams to Flick! 🎉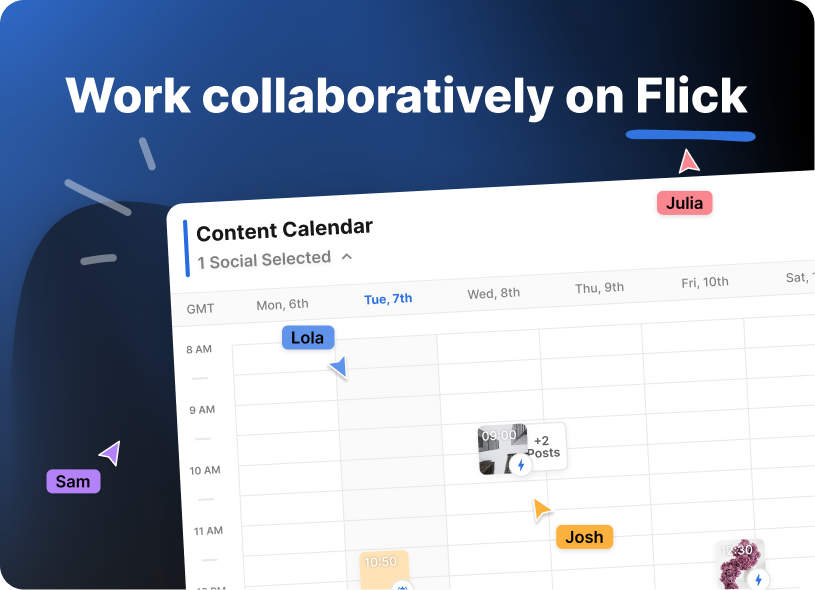 When it comes to social media management, collaboration is vital. Whether it's working alongside clients, colleagues, or management. Teams will allow you to do just that. With Teams, you'll be able to invite different members to your workspaces and control what they can and cannot access. Woohoo!
As an owner of your workspace, you can now invite 'members' into your Flick account without the need to share passwords; limit what members can access, including billing and access to different social accounts, and you'll also be able to remove invited users as required.